This page features some one of a kind or unusually sized,
coloured or patterned items as well as any ready for delivery standard items
Shipping when required is via Canada Post Express with tracking and Insurance,
pick up is free and is in the Etobicoke, Lakeshore and Browns Line area
Check Back in a bit working on things :-)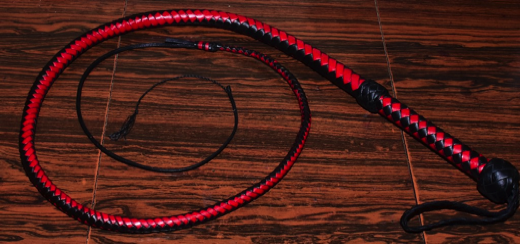 Whip Number 4
$130
4FT Bull Whip
A lively faster whip medium weight durable construction
Good accuracy and consistent easy cracks, excells at volleys, multi-crack routines etc
Suitable for anyone with just a bit of practice

Whip Number 3
NYLON/PARA-CORD
3.5ft
$90
Easy maintenance, replaceable cracker, made in the hybrid snake/signalwhip style
I don't make many nylon whips but found some para-cord in a storage area so there will be intermittent para-cord whips as I use this up. This one has a leather top knot as I find leather knots easier on the hands.
This is a easy throwing, easy cracking, low effort whip that absolutely anyone can use well with minimum effort.

Whip Number 1
$110
3Ft Signalwhip with Slapper end
The one whip everyone should have, absolutely versatile and ever so easy to use, not much more to be said. Suitable for anyone in any size space.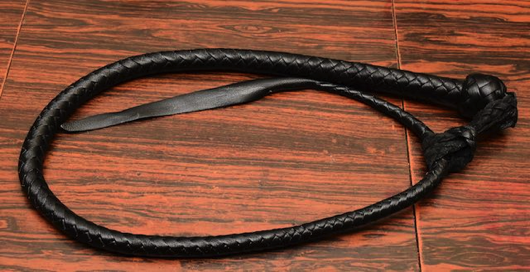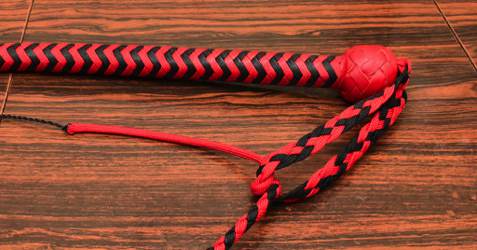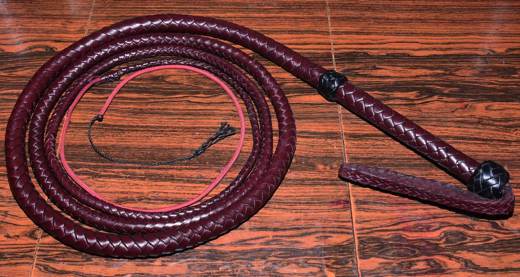 Whip Number 5
$260
9'6" Western / Indy bullwhip
"Big"
that pretty much describes this whip, it has a big personality and big actions and big sound, if you have the basics it will impress you with it's versatility.A great representation of the sound and power of an American Bullwhip.
==this one is just a little bit special==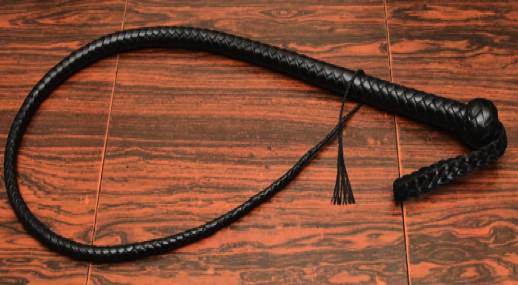 Whip Number 6
$110
3ft Signalwhip
Standard weight, Standard Pattern Singletail
Suited to limited space, consistent and accurate.
Great gift, ready to go!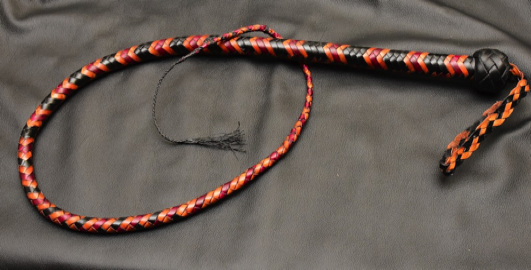 Whip Number 2
$110
3.5FT Signalwhip
12 Plait Black, Oxblood and Tan in a Chevron Pattern
A unique, fun whip
great as a first whip or gift