This page features some one of a kind or unusually sized,
coloured or patterned items as well as any ready for delivery standard items
Shipping when required is via Canada Post Express with tracking and Insurance
Check Back in a bit working on things :-)





Whip number 1
$160
6FT Bull Whip
A medium light sport whip in a durable back-braid with a last forever synthetic fall, crafted in the Indy Style.
Fast accurate great at multi-crack routines. A whip that will allow you to learn and grow.
Whip Number 2
$140
Signal Whip
4.5FT
On the heavy side of medium/heavy
Easy predictable throw with good sound (LOUD)
good range, accurcy and consistency
Suitable for someone who's prepared to take a little time to practice, it's a easy whip to look good with.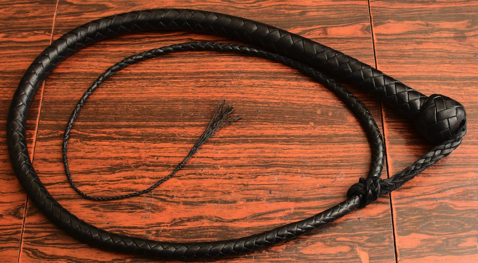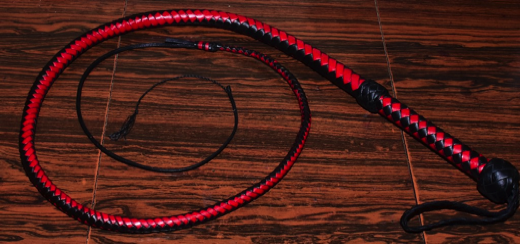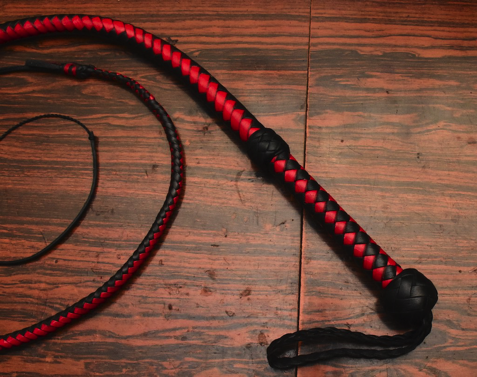 Whip Number 3
$130
4FT Bull Whip
A lively faster whip in a medium/light weight durable construction
Suitable for stage/indoor play with good accuracy and consistent easy cracks, capable of volleys etc
Suitable for anyone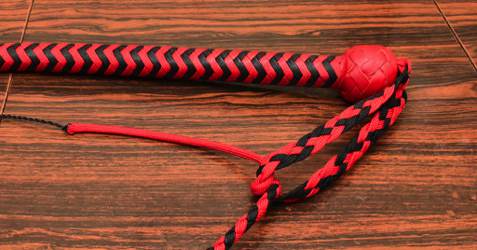 Whip Number 6
NYLON/PARA-CORD
$90
A Synthetic Signal-Whip
Easy maintenance, replaceable cracker, made in the hybrid snake/signalwhip style
I don't make many nylon whips but found some para-cord in a storage area so there will be intermittent para-cord whips as I use this up. This one has a leather top knot as I find leather knots easier on the hands.
This is a easy throwing, easy cracking, low effort whip that absolutely anyone can use well with minimum effort.

Whip Number 7
$110
Signal whip 3.5FT
A medium weight shot loaded signal whip in all black leather, with good sound and accuracy
A durable reliable whip, very presentable with wonderfull consistency.
Fun hi-end toy for everyone!