This page features some one of a kind or unusually sized,
coloured or patterned items as well as any ready for delivery standard items
Shipping when required is via Canada Post Express with tracking and Insurance,
pick up is free and is in the Etobicoke, Lakeshore and Browns Line area
Check Back in a bit working on things :-)



Whip Number 3
NYLON/PARA-CORD
3.5ft SignalWhip
$90
Replaceable cracker for easy maintenance and cleaning
I don't make many nylon whips but found some para-cord in a storage area.This one has a leather top knot as I find leather easier on the hands.
This is a easy throwing, easy cracking, low effort whip that absolutely anyone can use well with minimum effort.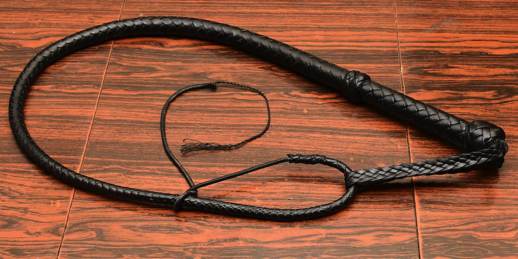 Whip Number 1
3.5ft Bullwhip
Sold
A fast, performance, target indoor whip
Medium weight, easy Handling and exceptionally accurate.
Replaceable cracker and synthetic fall for easy maintenence and cleaning